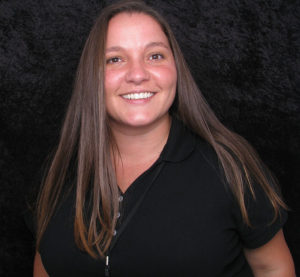 With access to an overwhelming number of digital networks at our mere fingertips, we often lost sight of the thing that matters most; the reason why those networks were built in the first place and thing that should be guiding them—connection with people. For Amanda Comtois, this has been her life's purpose, the thing that gets her out of bed each morning excited to greet the new day. From an early age, that ability to connect with people came out of both necessity and admiration.
Growing up with two brothers and a single mom, Amanda knew how important her contributions to the family would be. Everyone had to do their part and pitch in. Everyone had to take care of each other. That dynamic set the tone for how she now enjoys family time with her husband and teenage sons. Whether it's adventuring outdoors or across states for new experiences (or to see Dave Matthews in a new venue), time together is sacred and intentional. It gives them the chance to connect and build stronger bonds.
Amanda's admiration for her mother's work ethic was not just about the hours and effort put in, but also about the skill and impact that accompanied it. Watching her mom progress through her career as a respiratory therapist, Amanda was determined to work in the medical field, as well. It gave her the chance to not only honor the woman she admired, but also provided the opportunity to do what she does best—connect with people. Filling the role of caretaker was nothing new to Amanda, and she relished the chance to help those in their time of need.
It wasn't until Amanda began planning her own wedding that the world of special events revealed itself to her. In it, Amanda found a chance to learn, to grow, to be challenged, but most importantly—to connect with people. She loves being able to take care of couples that are new or inexperienced in the planning process. Famous for her patience and thoughtful e-mail responses (no matter the time of day or frequency of e-mailed questions, mind you), Amanda prefers to slow life down a bit and catch her clients on the phone whenever possible. "No two events that are the same," Amanda explains, "so I love actually speaking to people because I get a better sense of what they really want and how we can best help them." Refreshing, isn't it?
While Amanda admits she is a people pleaser, her best advice when planning an event is counter to all of her instincts. She gently reminds us all that, "it's impossible to please everyone, so focus on the things that will bring you the most joy. The people there to celebrate with you already love you and they're going to be happy if you're happy."
We, here at Denon & Doyle, are just happy to have her patience, kindness, humor, and practical advice available when you need it most. While it's true that Amanda is only an e-mail away, we encourage you to find a few minutes to chat over the phone. You'll be glad you did.