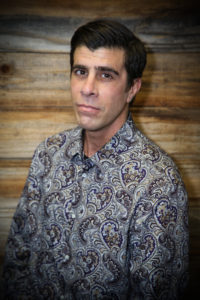 Ben Boulter
You're a typical teenager, waiting anxiously to turn 16. You go to school, eat your vegetables, do your chores, and finally get your driver's license. Freedom is on the horizon. Your parents, wanting to reward you for your efforts, pool together some savings and set out to find a reasonably priced first car with a strong emphasis on safety over style. You, the discerning adolescent, see an opportunity and present a practical counter offer. "Mom, Dad," you say, "you guys are the best, but I don't need a car" (cue the beams of sunshine radiating from your parents' proud faces). You've got them right where you want them. You seize your chance and drop the hammer, "Maybe instead of a car, you guys can invest in some Technics SL-1200 Turntables?"
Ben Boulter tells this tale with several pauses for laughter as he reminisces on how the art of DJ-ing fascinated him since age 7. As he explains it, "there's something magical about playing the song that transforms people and gets them to enjoy that moment no matter what kind of day they might of been having." While he doesn't really like to talk about himself, Ben has quite a few of those moments credited to his name and those aforementioned Technics. From his years on tour and DJ-ing for the legendary KRS-One (as well as opening for standout artists with Bay Area ties such as the Hieroglyphics and Blackalicious) to working just about every notable venue in San Francisco, the moments have certainly piled up.
From his earliest memories where his parents exposed him to influential artists like Dave Brubeck and Nina Simone, Ben coveted the joy that music gave him and continued to pursue it throughout his life. Not only in the form of DJ'ing, but in studying the technical elements of sound and in the medium of music production. His story of asking his parents for turntables instead of a car simply highlights his pursuit of audible happiness.
While he still prefers getting around town without a car (you can usually find him skateboarding between San Francisco's best spots for curry-inspired cuisine), Ben now relishes the opportunity to merge his talents for music with his passion for helping people. He's still the conscientious kid that would have traded in a sensible sedan for some turntables, the difference now is that he sees how his actions can impact people on a larger scale. What he's found through this journey, is that as much fun as it is to enjoy music for himself, it's far better to try to create that experience for others—a far cry from your typical DJ.