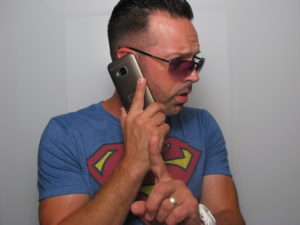 Our heart breaks when we read the sad stories of athletes who get injured early in their career. We see potential that will never be realized. Much less storied is the recording artist who loses their voice, the very thing that was to propel them to stardom. For Collin Peacock, the end of his singing career could have meant the end of his career in music, but someing kept bringing him back to the creativity and artistry of it all.
Having grown up with a dad who is considered a living Jazz legend (playing with Miles Davis will earn you such acclaim), music and performing was clearly in his blood. Numerous commercial, television and movie appearances during his childhood left him as comfortable in front of a camera (you can spot him in virtually every MC Hammer music video out there) as he is behind a microphone (how else would you find the courage to do an unscripted stand-up comedy routine on a whim?).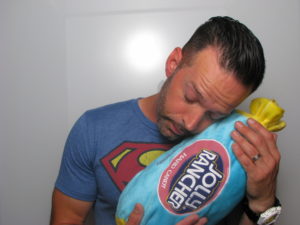 When he lost his voice shortly after signing his solo record deal, he felt understandably frustrated and ready to leave the music scene. That hiatus would be short-lived, however, as Collin realized being surrounded by music was his happy place. Getting married and raising twins has given him the proper perspective, as well. "As a Dad, you have so much power to influence your kids, and I really try to be thoughtful in what I expose them to," says the proud papa, who takes the same approach to his music nowadays, even if he is no longer the one performing the original songs he writes or the party pleasing hits he plays at every event.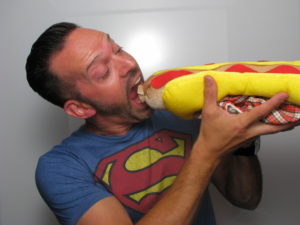 Whether he's producing a new song or producing a packed dance floor, Collin knows it's about keeping it fluid and being purposeful in his selections. He likens his style as a DJ to "playing an instrument rather than simply pressing a button. I'm not just playing a song, I'm telling a story." While his own story in the music business is still being written, satisfied clients across the Bay Area are thankful he has added Denon & Doyle to it.

"Everything went great and Collin did a great job. Thank you!"
-Jeani Delagardelle, The Lodge at Sonoma, July 16
"Your DJs on Saturday – Collin and Jason – were great and they did an excellent job.   I'd be happy to see them at Hamlin again. Thanks for your help."
-Jonathan Sherman, Hamlin Mansion, June 4
"Yes, the party was fantastic, and I think everyone had a really good time.  The crew was great — it seemed like the kids never left the dance floor (although there were always several dozen buzzing back to the photo booth, which was a big hit).  And that pink background was such nicer than we expected – it turned out great.  The sound quality was just what I would have picked: adequately loud, but not deafening.  I wasn't watching the dancing much because I was busy talking to friends (and the dance floor was so packed that I couldn't see to the front!) but several people reported back to me – unsolicited – that Shannon was doing a terrific job.  The kids loved the music, and it just seemed like the party was a great success.
So thank you! I had asked the guys to make sure he included all the disparate kids & I don't know how he did it but they all seemed to get involved and have fun. As did many of the adults, which was great."
-Hilary Fox, Claremont Country Club, May 21