Neither Yoda nor Yogi, for all of their wisdom, have mentioned the art of DJ'ing in any of their quotable sage advice. We think this is more due to a lack of available turntables than anything else. In fact, we have reason to believe the tr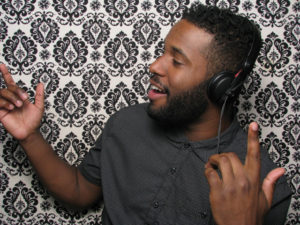 ials and tribulations of a DJ can provide its own words of wisdom that can be applied to everyday life.
Take, for example, David Malloy. On his very first solo event for Denon & Doyle, David's car was hit on the freeway by an overeager lane changer. It turned out that most of the damage was cosmetic, and, luckily, nobody was seriously hurt in the accident. Knowing the backup DJ would, at best, get stuck in the traffic jam sitting behind him, David got back in his car. The obvious delays from the accident caused David to show up to his event with only minutes before start time. As Yogi would say, "it ain't over til it's over." As if a script from a movie, David went into super-human speed and miraculously had music playing as guests arrived. He ended up, as he says, "killing the gig. Everyone had so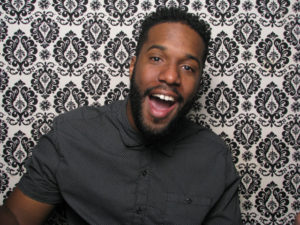 much fun." The lesson learned: DJ'ing, like life, takes perseverance and a make-it-happen attitude.
For David, the parallels extend to other parts of his life. As an avid skater, he draws similarities between the Skateboard and the Mixer Board, the wheels of polyurethane and the Wheels of Steel, the Grip Tape and the Gaff Tape (we could do this all day). For David, both take tons of practice to master. He also recognizes that everyone has their own style, a style that he always tries to bring to everything he does, be it skating or DJ'ing. It's not about trying to separate himself from the competition, it's simply about Malloy doing what Malloy does.
As a Producer, David has a vision for every song he creates. That vision seamlessly transforms from the building and layering of instruments to the way he builds and layers songs into sets that create specific amazing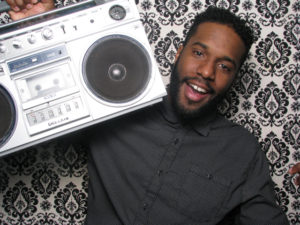 moments in a party. "Whether I'm MC'ing or DJ'ing, I'm able to read the crowd and create that vision for the party," David explains, and admits that, "the fun part is going out and executing it."
Having heard form Yogi, what would Yoda say about the persevering, hard-working, stylish, and visionary David Malloy (who also happens to be a huge Star Wars fan)? Clearly, "the force is s—s—strong with this *wuh*—*wuh*—one."

"What a fabulous job you and your crew did today, Mason! Everything was just perfect. Let me know if I can write a glowing review somewhere helpful like on yelp. Thank you again for everything!"
-Monica Schreiber, Kingfish Restaurant, July 9
"Thank you so much for checking in.  Mason and staff were amazing!  Everyone had a great time, especially Abby.  We were super pleased.  They did a great job of getting all generations involved and having a good time.  He also kept us right on schedule. I think my husband and I definitely embarrassed our kids, which is definitely a sign of a good time."
-Robin Levi, Bancroft Hotel, June 18
"Anthony and David did a great job last night and the kids had a wonderful time. We'll be sure to keep you guys on file for future reference.Thank you so much for all your help!"
-Pauline Moore, Jordan Middle School, June 2
"You and your crew are rock stars!! You were so much fun and did such a great job. My guests, my family and most importantly Haley had an amazing night!!  Thank you so much for working so hard to make her day so special. All the best!!"
-Rebecca Moltyaner, Lafayette Park Hotel & Spa, May 21
"We are still floating from the fabulous party!!  This week was a whirlwind catching up at work with all that I put off until after the Bar Mitzvah.  It was a very special, memorable, day and evening. We loved your energy and ability to keep everyone engaged, young and old!  My mother's 80 year old friends have been calling to rave about the party, along with parents of the 13 year olds, and the teens themselves.  We wanted to include and engage everyone, and we felt the party was a wonderful experience for all.  Our photographer said it 'hit on all cylinders!' Thank you again for making it a special and memorable night for Eli, our family, and all who attended."
-Julie Shubert, College of San Mateo, May 7
"Sorry it's taken me so long to write you this note.  Wanted to let you know that April 30th was another fabulous night for our family. You and your team killed it and had everyone rocking!  I know it was challenging logisitically at the venue, but everything felt amazing from our standpoint.  Thanks for all….Really!  Looking forward to Charlie taking the stage in a few years. You have been great to work with and we love all that you do."
-Laurie Hyman, Meadow Club, April 30
"The dance was a huge success!!!! We will send you video eventually; my daughter has it. Simon and I had soooo much fun and it all went so smoothly – like we were gliding and floating in air. You are amazing!!! Thanks for making this experience extra special!!!! People were amazed and lots of tears of joy!!!"
-Estee Neuwirth-Stein, Temple Isaiah, April 9
"David was fantastic and I was super pleased with everything.  The kids and the adults had a great time.  The music was good and I think Annabelle was happy with all the selections. Thank you and I look forward to another event sometime in the future."
-Kimberly Leung, Olympic Club at Lakeside, March 20
"Both Mason and David were excellent. They really got the party going and it didn't stop until it was over. It was truly a fabulous event and they made it so special so thank you. I would be happy to post a review and recommend you to others. Thanks again for going above and beyond."
-Elana Maggal, Guaymas Restaurant, February 13
"OMG!! Mason, David, and the crew were awesome!!! I am so impressed with them. So many people came up to me to tell me how impressed they were with them. My family from Mexico wants to take them to Mexico with them:). Romi was so happy!! You guys truly made her feel like a VIP!! It was truly an amazing party.We had a blast!!!"
-Karen Veinbergs, Domenico Winery, January 17
"Wow, we had an amazing weekend. And Saturday night was one of the best nights ever!
Justin and David (DJ Dolphin) were awesome. They were precisely what we were hoping for. They had the kids and adults on the dance floor from the beginning to the very, very end. My only regret was that it had to come to an end. Friends were asking if they could pay them to keep it going longer. 🙂 Thank you for finding us the right guys for the job! We want them both back for my daughter Lauren's bat mitzvah."
-Nancy Mann, Marin Country Club, October 10
"I wanted to let you know that our DJ for last night [David] was awesome and did a great job! The music was all perfect and all of the girls had a great time. He was super professional and other parents commented on how great he was. Thank you!"
-Liz Jenkins, Sleepy Hollow Elementary School, May 1
"Thank you so much for all you did to make sure Sarah's Bat Mitzvah party was fabulous.  From the moment we started to the final dancing song, everyone was inspiring both kids and adults to play, dance, sing, participate and generally have a good time. Sarah was thrilled and we're glad we worked out the Photo Booth and the Tattoos as well. I am recommending you to all of our friends now planning their B'nei Mitzvahs as well.  And of course we'll talk in the Spring about the 8th grade blow out graduation dance at MVMS. Appreciate everything. You guys are the best."
-Deborah Goldman, Mill Valley Outdoor Art Club, November 8
"Chris, David and Alex were great to work with and I'd recommend Denon and Doyle without hesitation!  Thanks so much for being easy to work with, responsive to what our family needed and for helping to make Joseph's party so much fun!"
-Julie Horenstein, Congregation Beth Shalom, October 25
"The party went extremely well! You have a great team! Our DJ David was awwwwwwwesommmmmmmmmmmme! He was extremely professional, kind and accommodating. I was impressed by his music vocabulary and how well he adjusted the mood to fit the diversity of our crowd. At one point, I peeked in on the kids and they were salsa dancing! Even the restaurant servers took notice on how fun and talented David was. My daughter and her friends truly danced the night away. Words can't express my appreciation for that! Please communicate to David a great big thank you from all of us!"
-Tonya Murchison, Faz Restaurant – Oakland, July 19
"We did have the best time ever and I have heard nothing but rave reviews for Patrick, David, Amanda, Jake, Alex and Aaron.
I can't think of a single improvement.  I knew I could trust the crew with the whole evening and they led us through the night with a great sensitivity to the crowd and our needs.  Please take a look at Yelp.  I have posted a review already as my thank you note to your company.  I hope to have the chance to work together again."
-Hali Croner, Jewish Community Center – San Rafael, November 30
"Everything went FANTASTIC!  The kids absolutely LOVED David and have already asked if we can request him in the future.  He arrived promptly, had everything set and ready to go and kept the dance moving all night.  Great song selection, great interaction with the crowd…just great all around.  Thank you so much for continuing to be flexible with our up and down ticket sales each year…we really appreciate all that you have done for us."
-Melissa Sos, Iron Horse Middle School, April 12
"It all worked out well! David was GREAT and we would like to request him for the other two dances!"
-Chi Kim, Ross School, January 25
"Ben and David were a great team. Ben was on top of every detail, a total pro at working with our caterer and photographer so that we could relax, and everyone said they had a wonderful time at the party. We've already forwarded Denon & Doyle's name to a couple folks who liked him at the party and are looking for a DJ for their own events. We would definitely use Denon & Doyle again, and wholeheartedly recommend all of you."
-Alisa Morrill, UC Berkeley Faculty Club, October 27
"David was great! He was personable with the adults on campus and played the music the kids wanted. They were up and moving the entire time. He gets a Gold Star."
-Joanna Gallegos, Convent of the Sacred Heart, October 26
"I just wanted to let you know that everyone had a great time at Kelly's 13th Birthday Party.  David was excellent. He was great with the kids and really kept them energized and dancing. It was so much fun thank you for all your help in preparing this party."
-Joe Plant, Walnut Creek Civic Centre, September 22
"I must tell you that your DJ's were the best I've ever had on campus! The students absolutely LOVED them!!! I'd like to book them for our spirit dance- black light dance on the 2nd of February! We also need black lights for our rally on February 1st! Please give me a call or email me so we can discuss this ASAP! Once again they were the bomb!"
-Sarah Daniels, Carondelet High School, September 15
"Everything was great!! The students LOVED David! Thanks so much for everything!! It has been a pleasure working with you!"
-Caroline Pedersen, Sacred Heart Prep School, September 14
"Our event couldn't have been more perfect! The crew was amazing!!! They kept the party going the entire time.  All of the guest were so impressed and several of them asked for a business card! Their dancing was so entertaining and the kids were loving it!  Their energy was unbelievable! I can't say enough good things about them. We will want to book them for our younger daughter's party in 2 years.  I hope they are still available. Thanks for making our party fabulous!"
-Ilana Melino, Lafayette Veteran's Memorial Hall, September 8