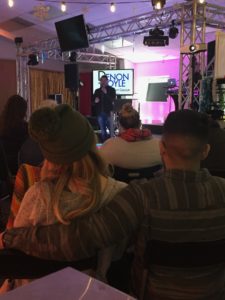 Come have a fun and informative time with Northern California's favorite DJs.
Admission is free, of course. Bring a friend.
Next Showcase Date:
Saturday, January 12th 2018 11:30-noon open house (come and meet us) noon-1pm Wedding DJ showcase presentation
Located in our New Pacheco, CA Campus
5528 Pacheco Blvd, Building B Upstairs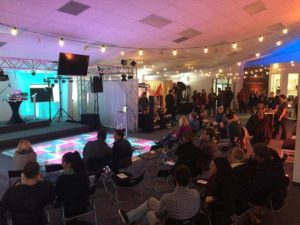 We'll show you how to make your Wedding Reception or Special Event everything you've imagined and more! We'll share our experiences and ideas we have learned from performing at over 40,000 events. You'll find yourself taking notes, getting your burning questions answered, and being able to actually to talk to the DJs, meet our staff, play with our toys and basically get a GREAT feel for who we are and what we offer!
We make people feel comfortable. You'll see it at our studios and your guests will see it at your reception. We truly care about you, we love what we do, and we, too, want your event to be talked about for years to come. So come visit us. You can jump in a Photo Booth, check out the lighting and see what Denon & Doyle can do for you.
Choosing a DJ could not be easier!
To RSVP -call our office at 1-800-944-9585 or shoot us an email.