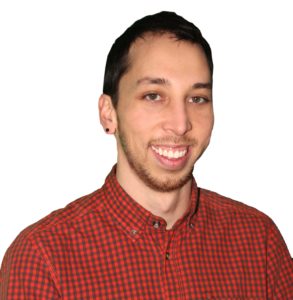 Sometimes the direction our life is going is so clear that we, for some reason, can't help but resist it. We try to swim against the tide, but the universe only pulls us in deeper. Case in point: Stephen Fong. As a kid, Stephen was immersed in audible art of some of the most heralded musicians and recording artists of the day. From the Beatles to Motown to Bob Marley, his parents surrounded him with the classics. It was music he ventured away from as a teenager trying to discover his own style, only to find himself playing most of those same songs each weekend as an adult now. Call it irony, or a funny coincidence, if you'd like. We call it destiny.
Further evidence would be in Stephen's music education. From early memories of playing his dad's guitar to eventually getting his own at 10 years old, the path had been laid. Being part of band throughout high school only cemented it. He spent his first few years of college unsure of anything except he was not, in any way shape or form, going to keep pursuing music. His attempt to detour from destiny only led him to a degree, in music, and a career, as a music teacher. Like we said, try to swim against the tide and you'll only get pulled in deeper.
Stephen finally stopped fighting against the current of life by practicing what he now preaches. He tells his music students not to get caught up in learning every fundamental or foundational piece of a classically trained musician and instead just dive head first into what you enjoy, and let your passion guide the learning process. You want to learn your favorite guitar riff or try to perform some complex jazz? Go for it. Don't be intimidated by your own thoughts. Stephen also believes in embracing your mistakes and being patient in finding your way. Sometimes it's the struggle and the self-reflection that leads to a breakthrough. Those were the lessons that ultimately brought him back to a life spent pursuing music in many forms.
Lucky for us, he rode a particular wave in his musical journey that brought him to the DJ world. "There's something really cool about feeling the pressure and expectation of the moment, and then finding a way to deliver through music," Stephen explains. He especially loves weddings because, to him, it's another way to help people and use his knowledge and expertise to guide them through their special day. He says it's kind of like being the "sherpa of a good time," which is even more useful if your upcoming wedding happens to be in Tahoe in the winter. Oh, it is? Well, then, don't fight the cosmos. Book Stephen and call it destiny.

"What a sweet young man he is. Stephen was very accommodating considering there were so many chiefs that night. I did not stay for the dancing part of the event but Jane Henry the Chair person for the event said that he was very good and that he was right on with the music.
They all left here very happy. Thank you so much for a successful event." -Jane Henry, Olympic Club December 2nd