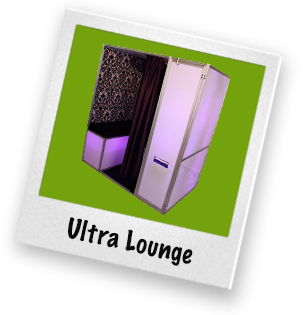 Two words about this booth: it glows. The Ultra Lounge Photo Booth is the epitome of cool. Frosted white panels? Check. Internally mounted LED lights? Check. Crazy awesome fun and a definite head-turner? Check…and check. This booth is a hit with corporate and younger crowds in addition to the really hip newlyweds (let's be honest, is there any other type in the Bay Area?).
Even in the dark, guests will have no trouble finding their way to fun. Not only does the LED technology help you stay "green," but you can literally set them to the color green…or purple, or blue. Pretty much any major color in the spectrum (great if you're trying to complement the décor of your event). You don't have to stick to just one color, though. They can be set to fade in and out of every color offered throughout the night.
We've been told that some dude named Miles is credited with the birth of cool. We won't argue about where it was born, but it's pretty obvious that the Ultra Lounge Booth is where cool currently lives.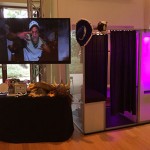 [gridfx taxonomy_filter="" include_terms="13″ tags_filter=""]